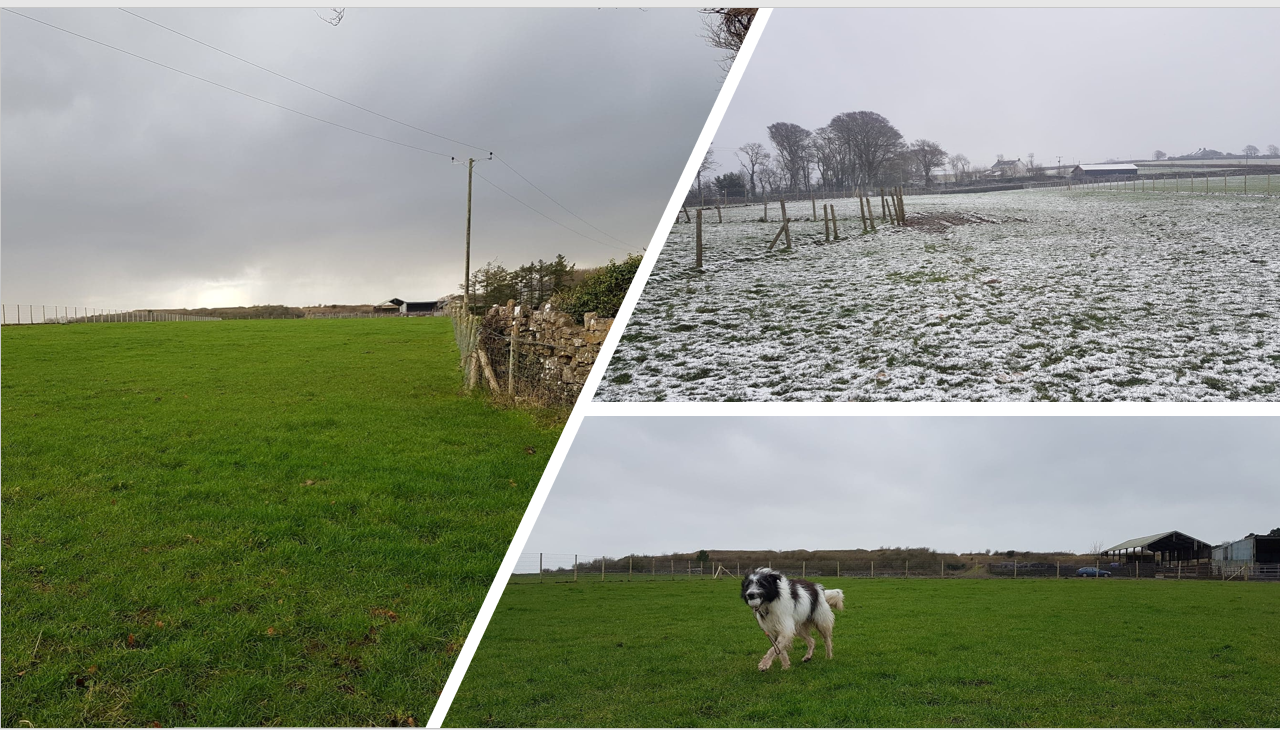 We have a 2½ acre field enclosed with dog fencing (5′ above ground, 1′ below ground). It was originally built for our home boarding and doggy day care clients, but it is now available for private rental. Dogs can be let off the lead to run free without the risk of meeting other dogs, people, or running off as there is no way out, but plenty of space to run off those beans.
The field is in a rural area, surrounded by fields and provides an idyllic relaxing place to exercise your dogs (and you). You will have sole use of the field.
New visitors please call at the house on arrival so we can show you around. Ring us on 01656 857252.
Note – to protect our canine clients all dogs using the field must have up to date vaccinations or be Titre tested.