Our 2019 litter are now looking for their forever homes
Labradoodles – born 6th June 2019 ready to leave 1st August 2019
Piper, our Red Fox Labrador  had a rest year last year, it obviously did her good as this year she amazed us by producing 11 beautiful puppies. 6 boys, 5 girls, 6 black, 4 red and one champagne colour. These pictures were taken on 21st June 2019 when they were 2 weeks old and just opening their eyes.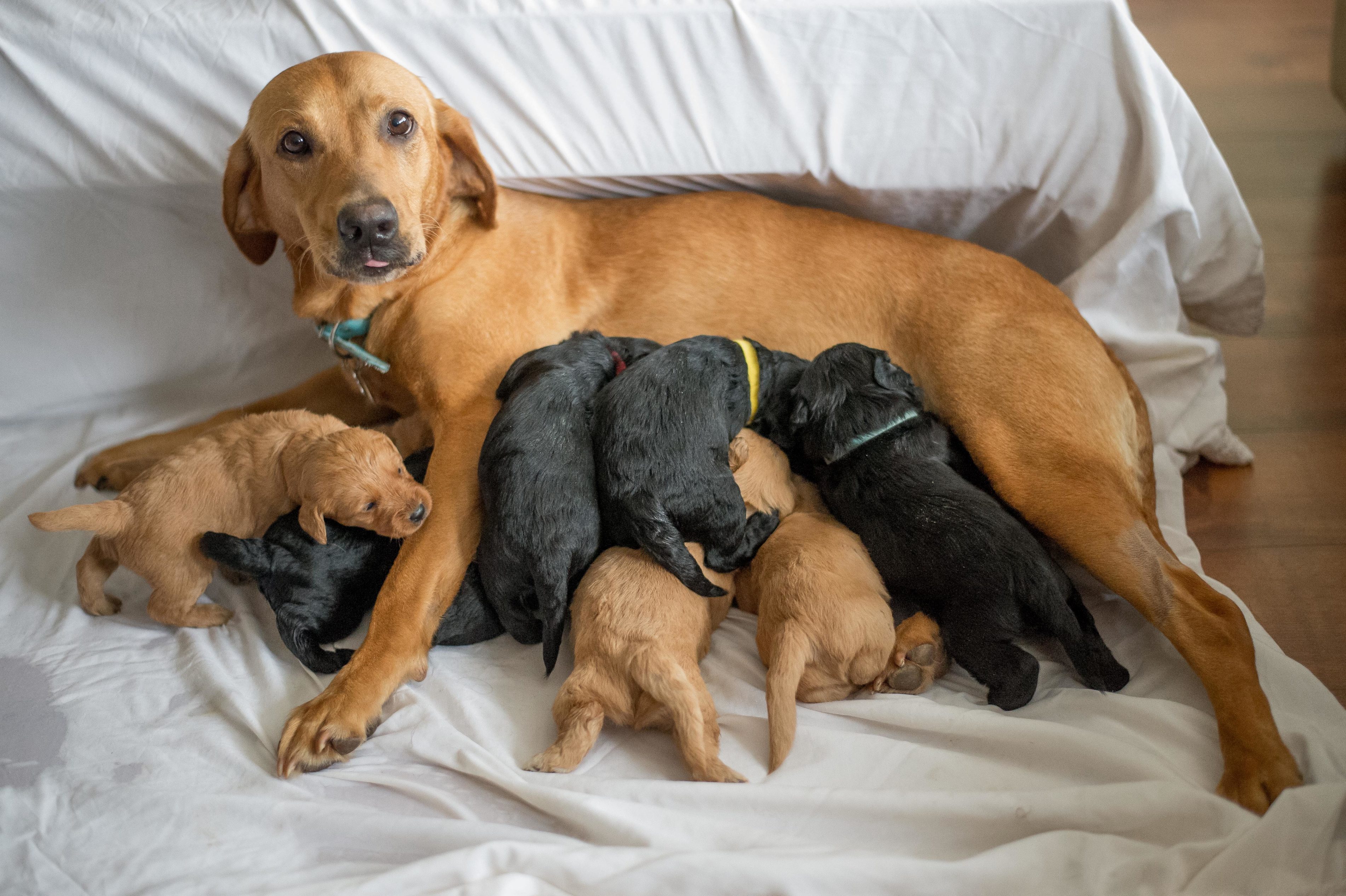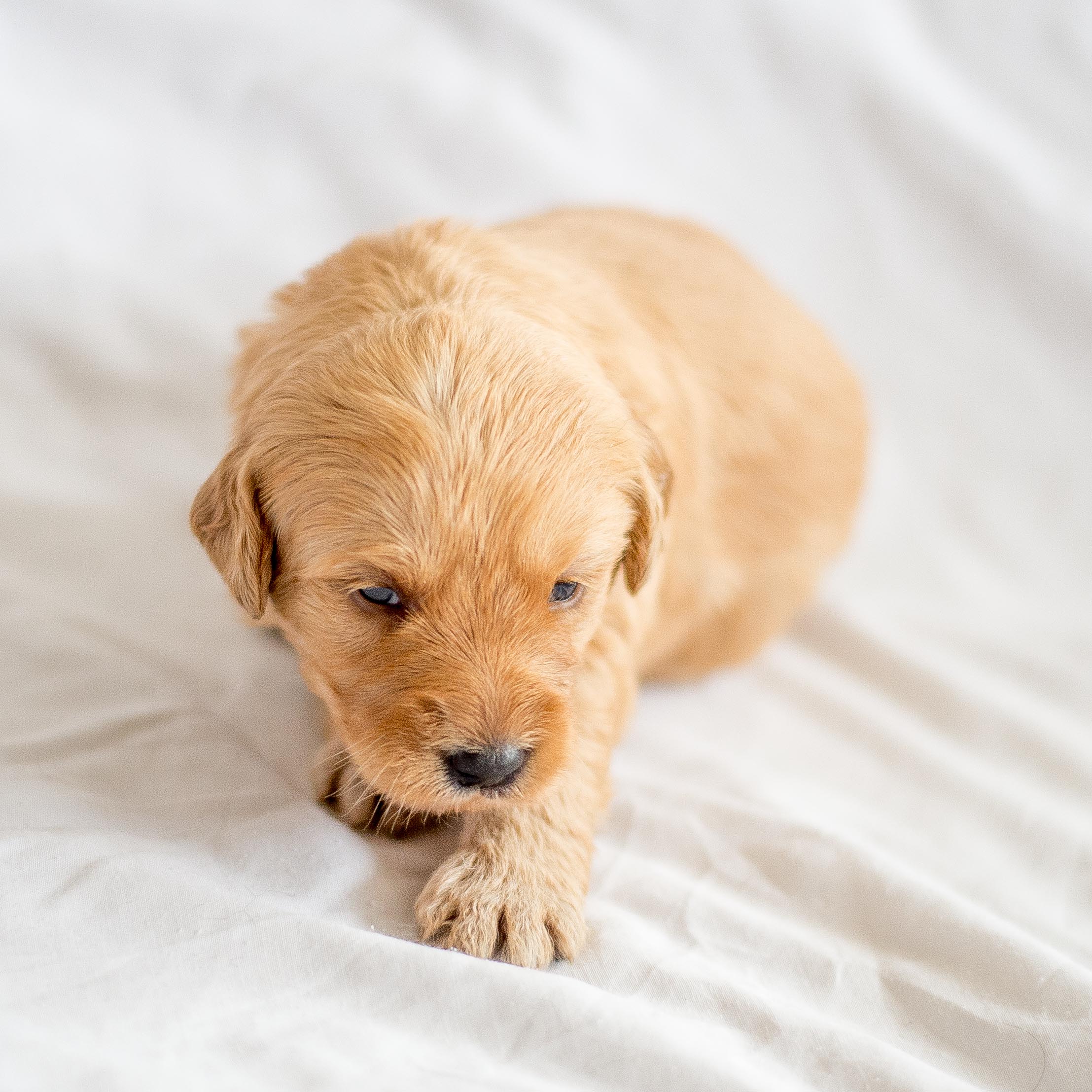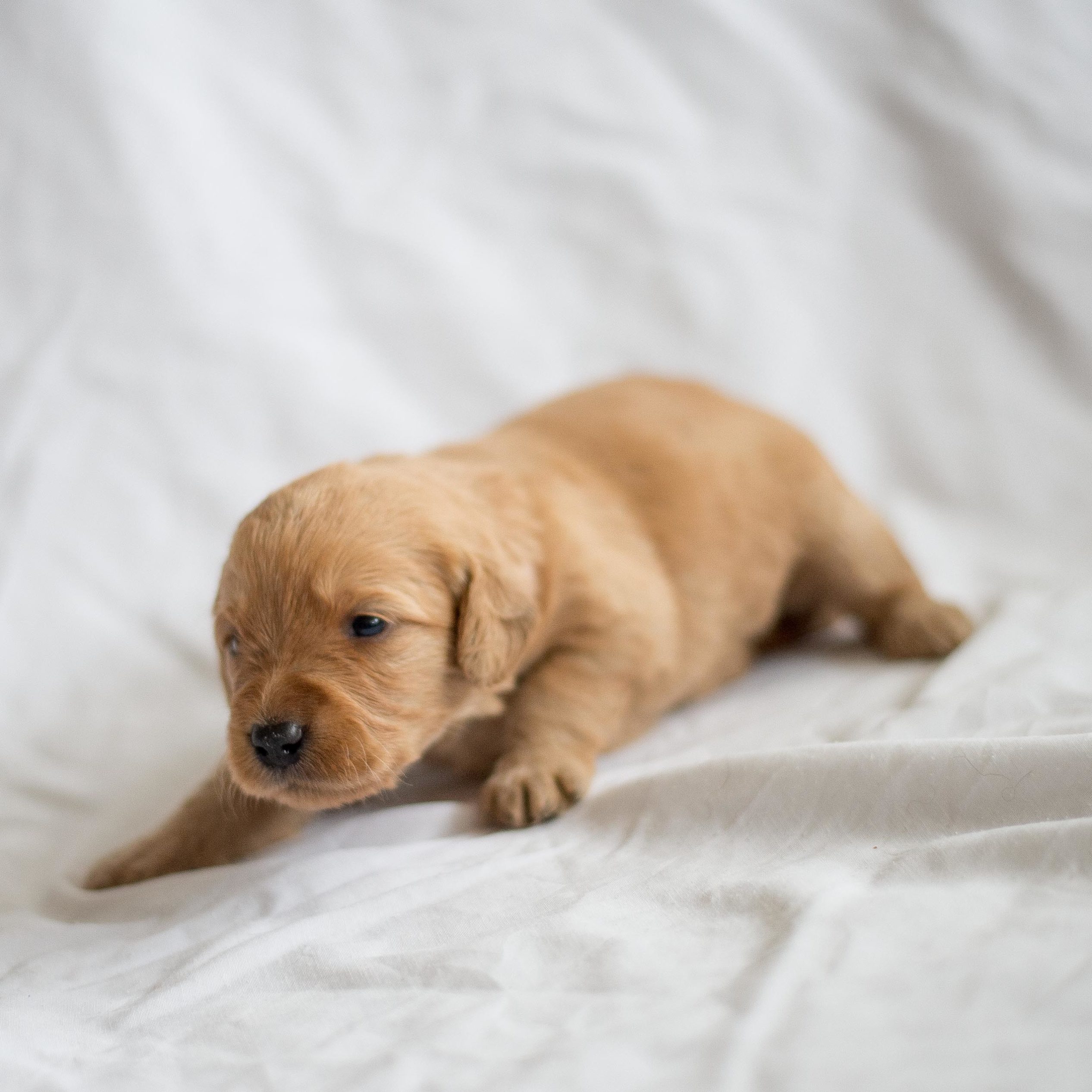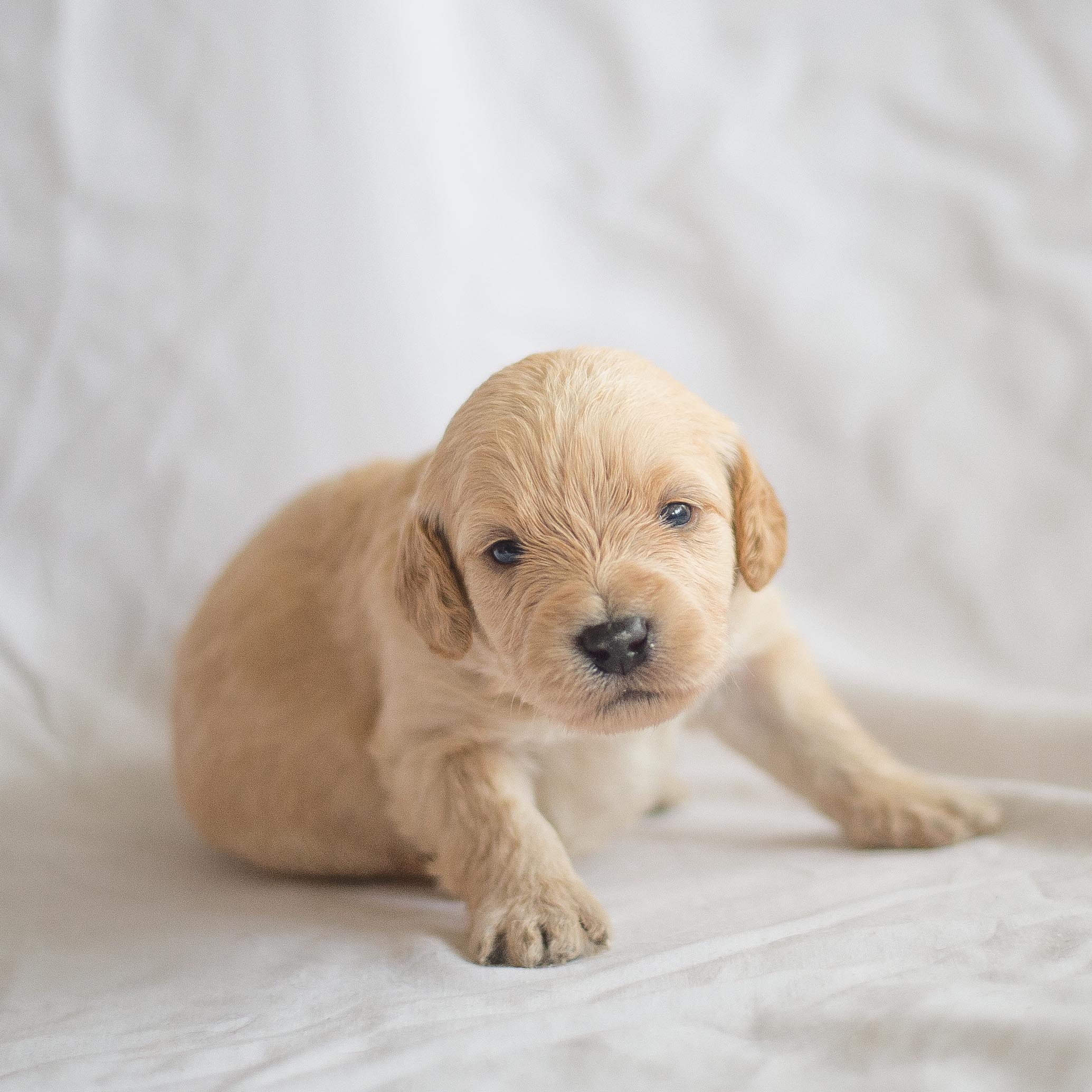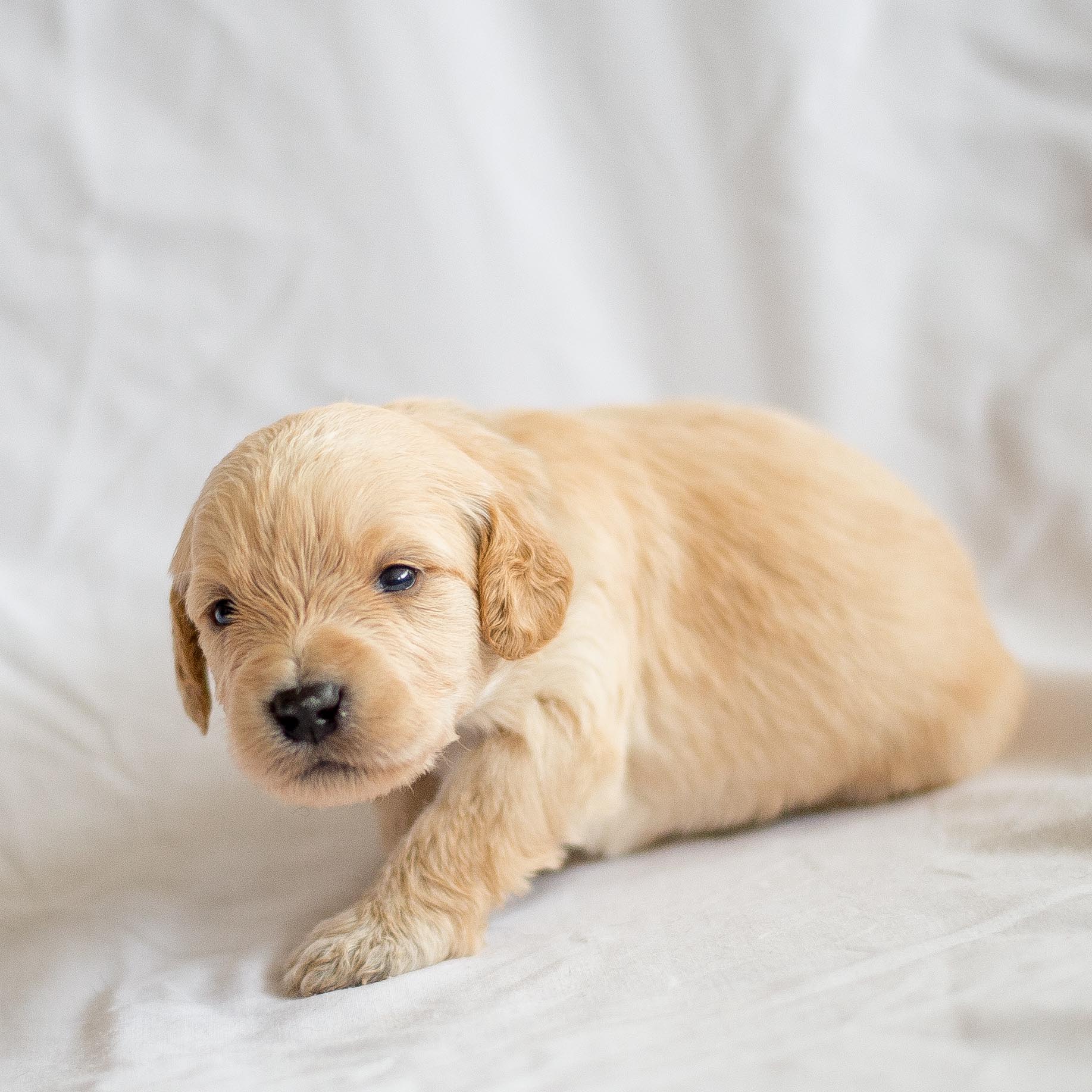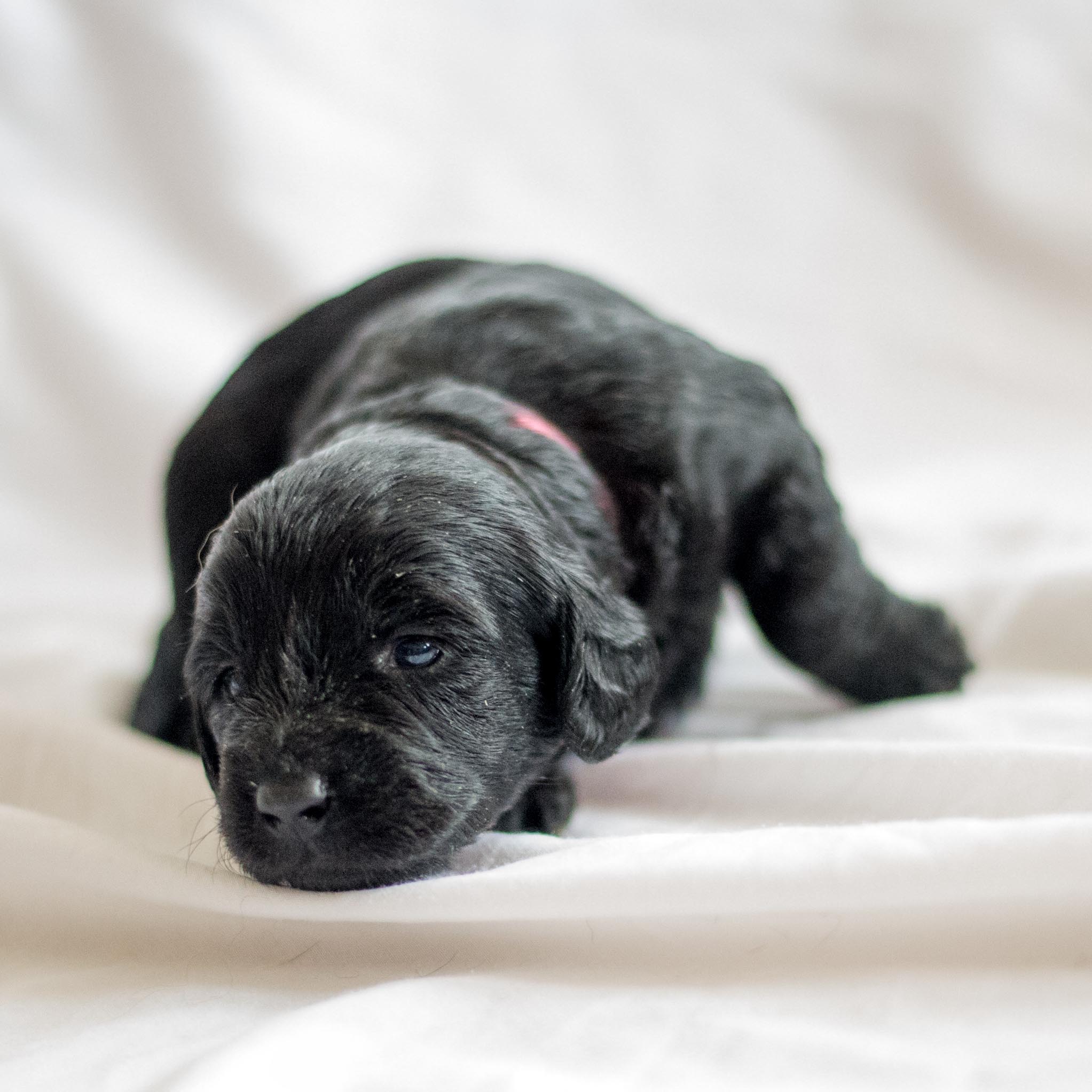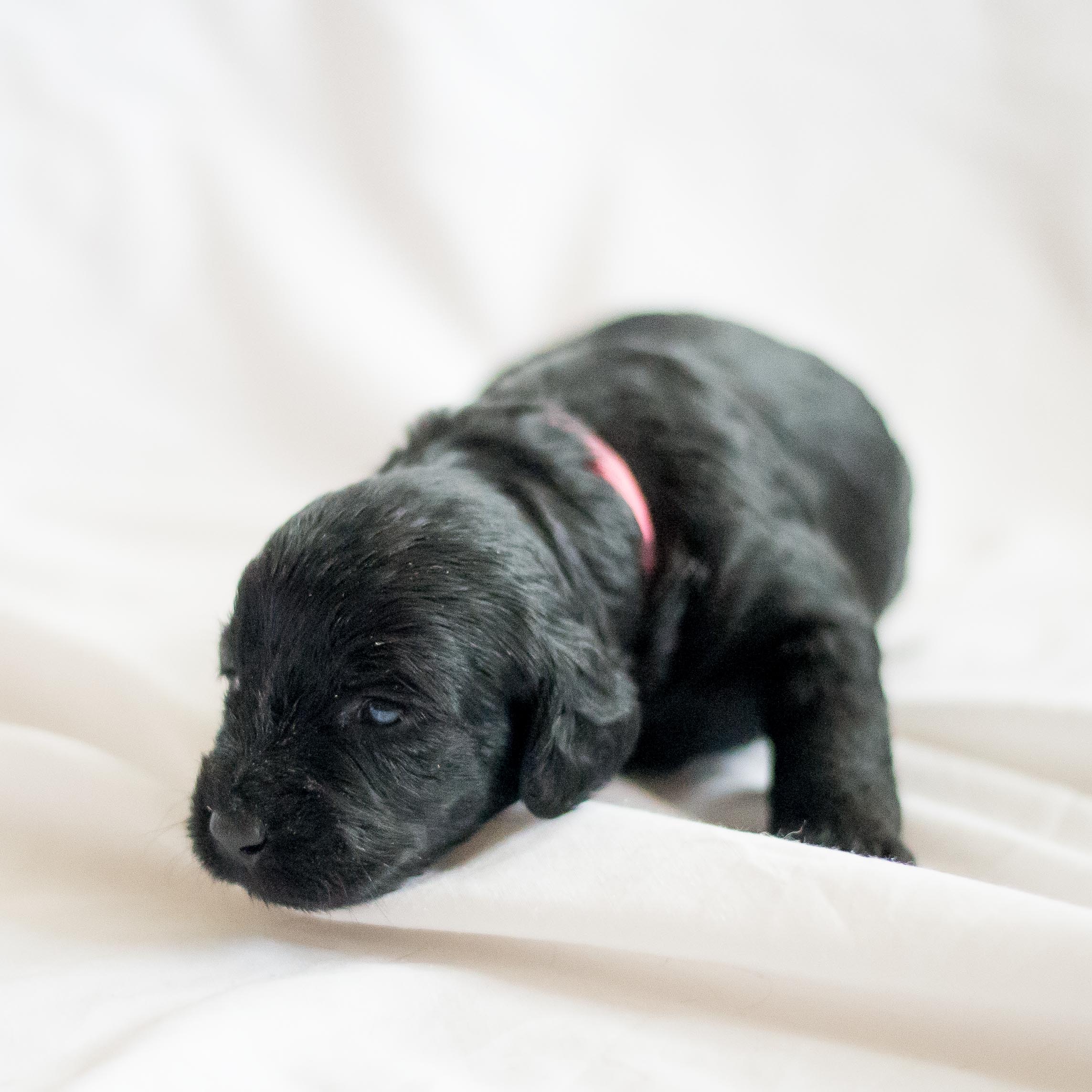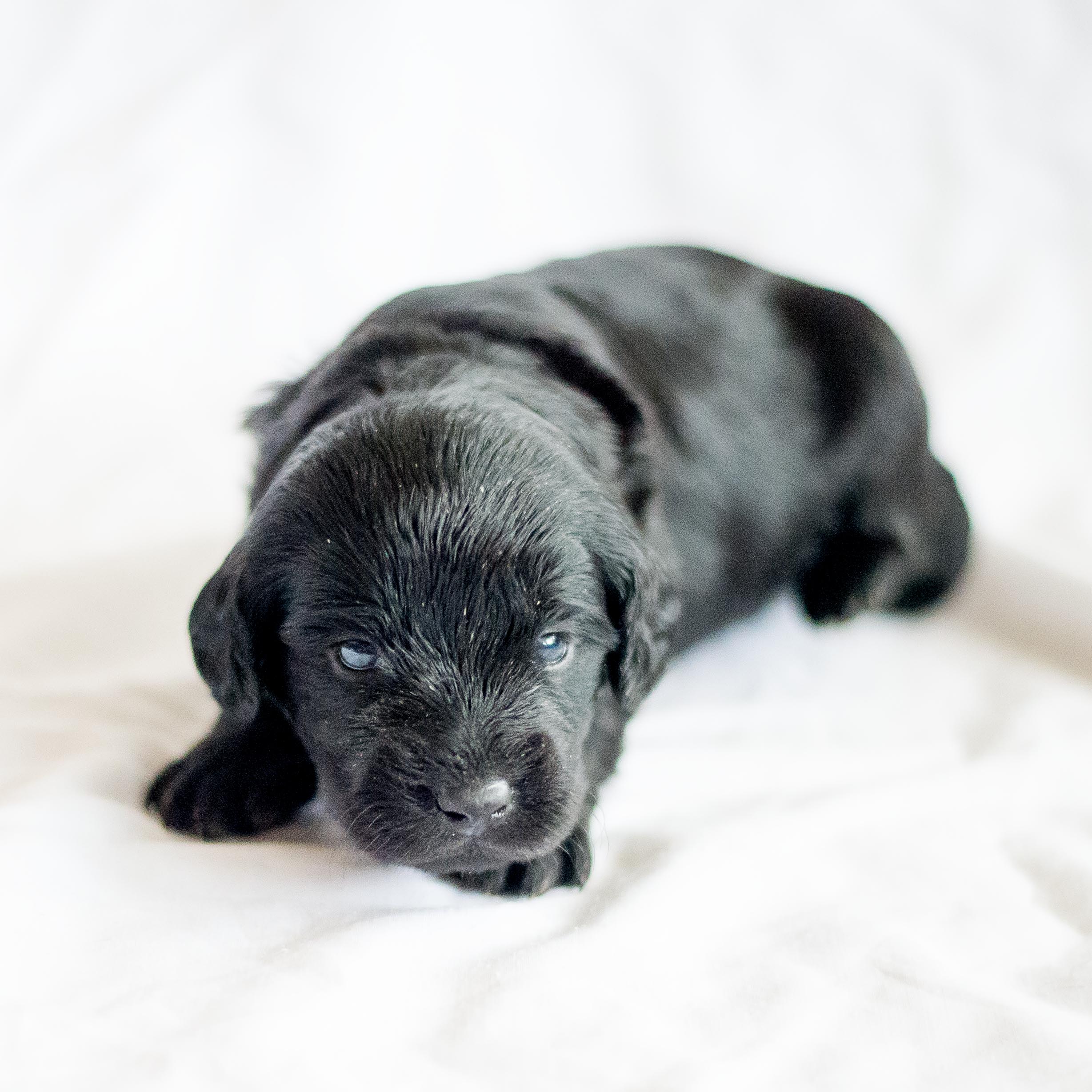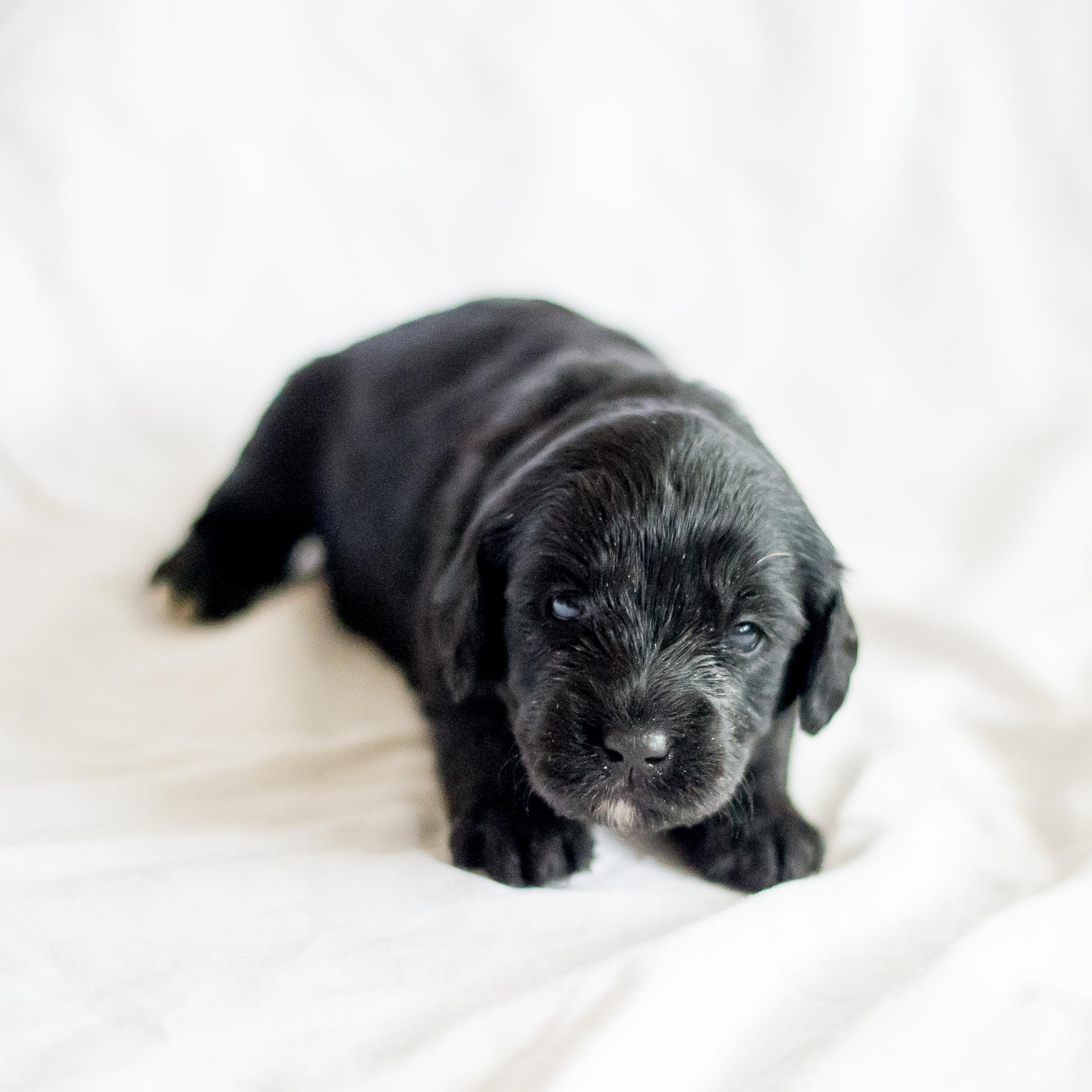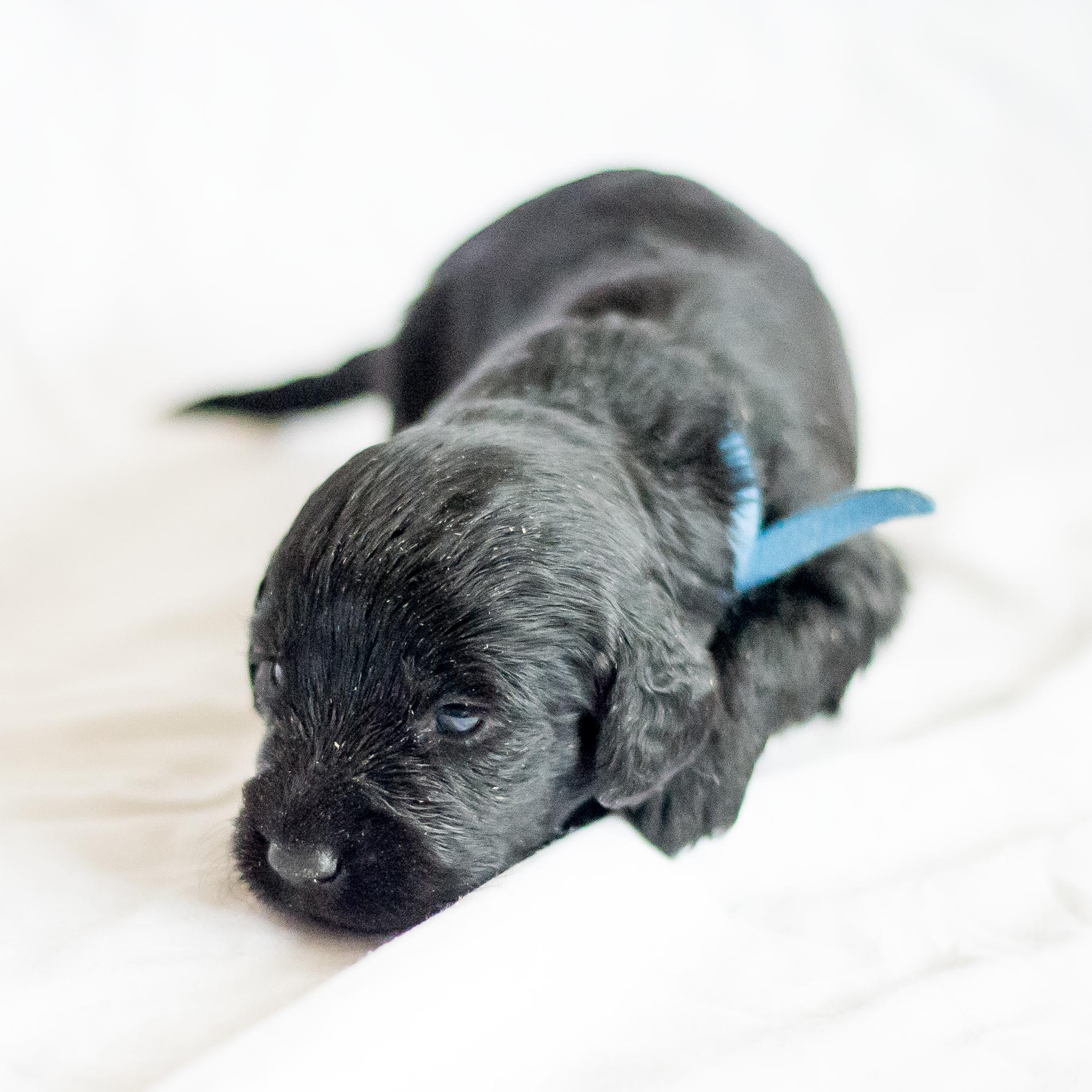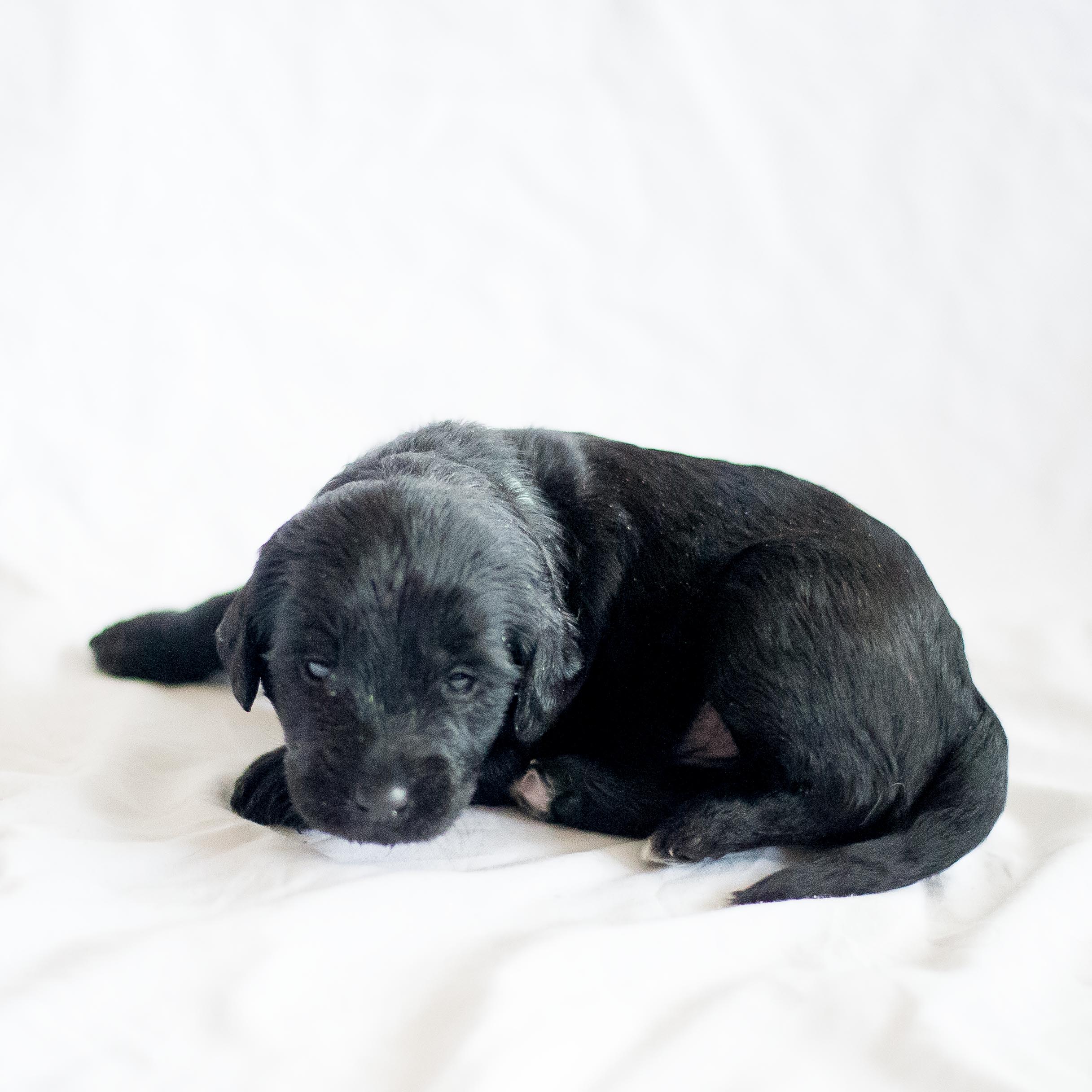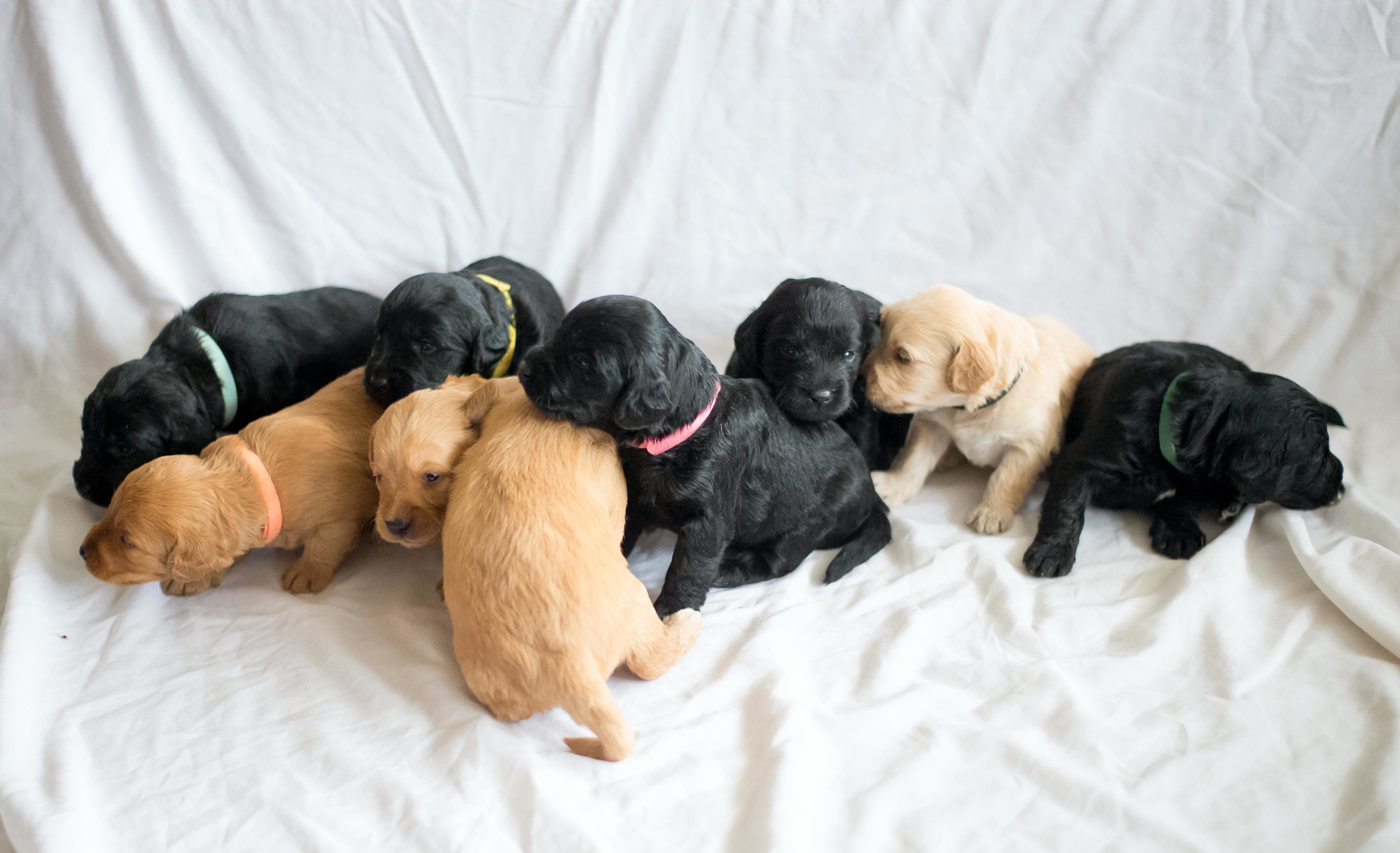 Both parents are loved house pets. Rolo (Sire) is an affectionate sweet tempered boy. Piper (Dam) is an extremely loving lab, who always tries to please in exchange for a tummy rub. Piper has once again proved to be a fabulously attentive mum.
The Puppies will leave us at 8 weeks having been checked over by our vet, microchipped and having had their first vaccination. They will be coming with a bag of food, puppy milk, a smelly blanket and an information pack for looking after your puppy. They will be raised in our home, amongst our other dogs and will have been introduced to all the usual household noises. They will also be used to being handled by adults and children. The puppies will have been wormed at 2, 5 and 8 weeks with Panacur liquid. 
We are very particular about who our Puppies go to, so please expect to be asked questions, to come and meet us and to be asked to produce both photo and address ID. We need to protect our puppies and to ensure they lead a happy and healthy life with their forever families. We will invite you to join our private Facebook group where you can meet and chat to other families who have had our puppies in the past. There are lots of posts around Birthdays and Christmas time.
Our Fox Red Labrador Piper (Ballymara's Liesel of Zagzagel) is the dam. 
Piper has been health tested for the following:
prcd - PRA (Clear)


Gonioscopy (100% unaffected)


With an excellent total hip scoring of 9, and elbow scoring of 0
The Sire is Rolo (Cellseahoney Starlite Baby) AQ00583301 a chocolate miniature Poodle.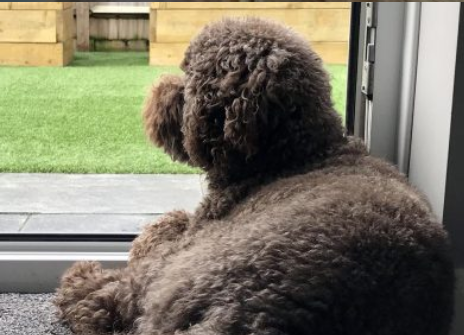 He is extensively health tested and has certificates for all of the following:
prcd – PRA (Clear)
Gonioscopy (100% unaffected)
Von Willebrand Disease Type 1 (Clear)
Degenerative Myelopathy (Clear)
Familial Nephropathy (Clear)
MH – Malignant Hyperthermia (Clear)
Hyperuricosuria (Clear)
Macrothrombocytopenia (MTC) D (Clear)
The puppies are £850 each.
If you are interested in one of our Labradoodles please call us on 01446 795055 or 07969913253. You can also contact us via Facebook on @angelwoodlodgefordogs or via email to info@angelwood.org.uk
Piper's last litter of Labradoodles in 2017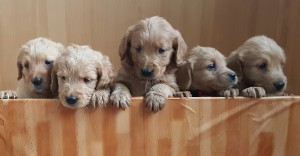 Piper's Labradoodle Litter 2016